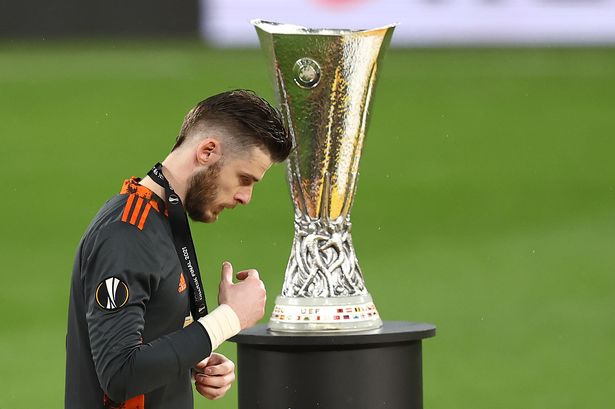 Massive congratulations to Villarreal for beating Manchester United to win their first Europa Cup.  Not bad for a place with population of 50 thousand.
Lets not talk about Villarreal as there's hardly any fans in Singapore.
This morning, social media was abuzz with all sorts of attacks and defends on 1 person. David De Gea. Is he responsible for handing Villarreal the trophy?  
Come on, its absolutely dumb and ridiculous to blame De Gea for the defeat.  De Gea signed on as a Goalkeeper, not a striker.  Even the great Baggio missed his penalty.   A lot of keyboard Beckhams claims to know better at how to save a penalty or score a penalty.  We bet some of them cannot even play 20 mins on the pitch.
United had 61% possession, tons of chances in the Villarreal half, made 692 passes against Villarreal's 451.   Against a team that defended stoutly, United cannot deliver a decent cross into the box.  OGS made the substitution only at the 100th minute replacing Fred for Greenwood.  Is it too little too late for him?  
Statistically United should be cruising to an easy victory.  2nd place in Premier League vs 7th place in La Liga.
Maybe its the presence of Unai Emery who manages to win 4 out of 5 Europa finals.  The losing one being with Arsenal.
Like they say, the ball is round.  A cup final is a one-off match where anything can happen.
Lets look forward to the Champions League Final in a few days time.