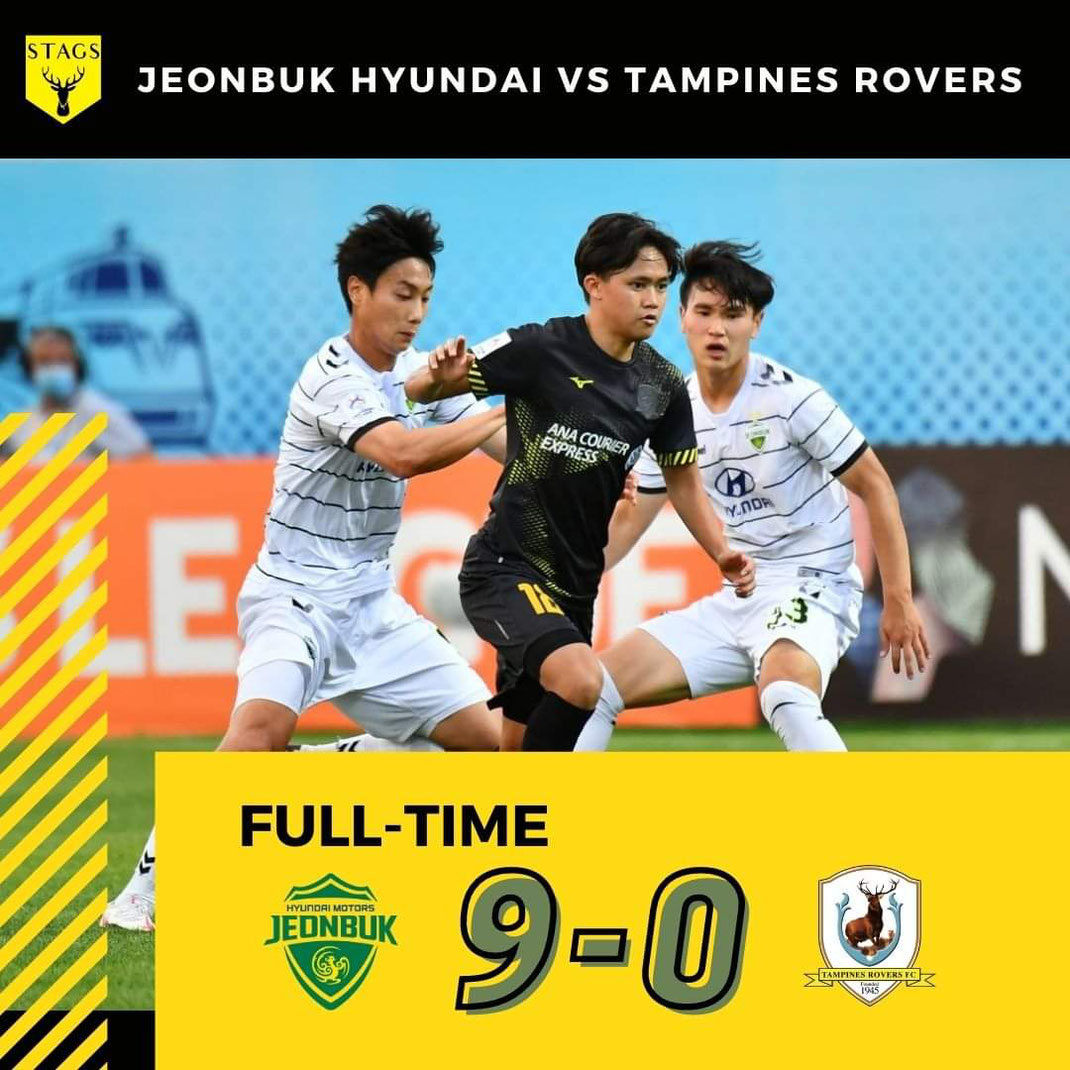 This morning, social media was ablazed with comments like What a shame, what a disgrace, what nonsense, players no pride etc etc..
9 nil trashing is a tough pill to swallow especially on a professional level.  However was it really that bad?
Yours truly helped to break down the numbers behind the scoreline.
Jeonbuk is owned by Hyundai Motors.  I need not go into detail how much money they have.  Tampines Chairman is Desmond Wong, a lawyer.
There are 3 Korean national players in Jeonbuk.  (Lee Yong, Lee Ju Yong and Kim Jin Su), we know how good the Korea national team is.
Jeonbuk is 2nd in the K-league.  Again, we know how good K-league is.  Definitely one of the best in Asia.
Players in Jeonbuk earned an average of half a million sgd annually.  Take that and swallow dudes..  For the records, Jeonbuk is the highest paying club in Korean League.
Our boys in SPL earns anything between $500 - $10000 per month. We know how many actually earns 10k. very few.
So, how to compare?  Jeonbuk got the top class staff, facilities, diets, training etc  Its a totally different level.  There's no shame in losing 9-0 to such a powerful team.