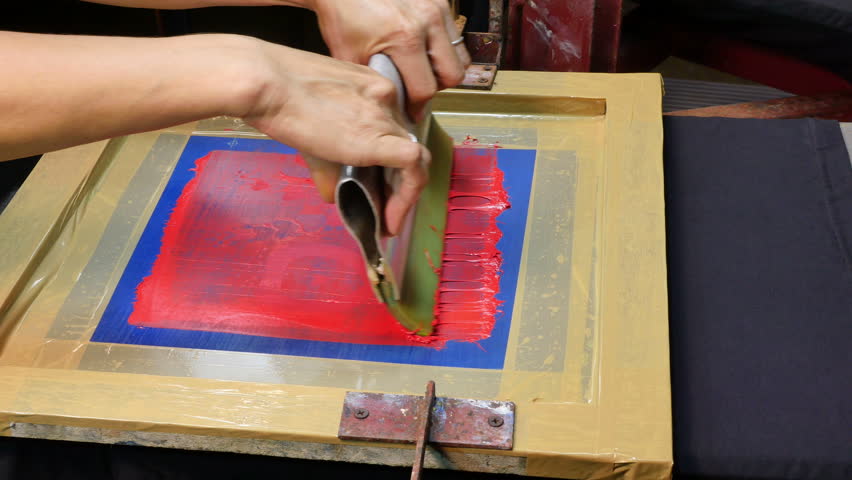 What is t-shirts silkscreen printing and what are the characteristics?
Imagine silkscreen to be like using paint to create your logos over a mesh.  That's pretty much what is it.  Its a paint job actually.
Costs/prices
Silkscreen makes sense if

You have a bigger qty
Your print is single color
Your print area is big
Can silkscreen multiple colors?
Yes you can.
Its more expensive because its charged by per color. so if you have 4 colors, its 4x the price.
Is it durable?
In general yes.  However it tends to crack and peel after sometime too.  Its not unbreakable.
Are silkscreen printing beautiful?
Compared to heat transfer or DTG, silkscreen printing is one of the most basic printing methods and was designed for mass production.
Its color will not be as vibrant as heat transfer. 
Very fine details will not be as sharp.
The edges would be rough upon close inspection.
It gets the job done at a lower cost
When NOT to use silkscreen printing?
when you have very complex artwork with very fine details
small qty
high expectations on print details and colors accuracy
In general, consider silkscreen for your t-shirts if your prints are just texts or simple logos and you have a certain quantity to run.
At zurlique, we are the the experts in silkscreen t-shirt printing.  Contact us for a friendly chat for your printing needs.
How does silkscreen printing looked like?
This is a close up image of a silkscreen printed jersey.  Look carefully at the small words prints as well as the edge of the letters.  They are not super super clean cut and sharp upon close inspection.  However if you do not pay very close attention, it is very nice.